Government has increased prices of Petrol and Diesel by PKR 2.07 and PKR 2.99 per liter, effective from September 1 for the next 15 days.
Petrol Price: Rs. 235.98/liter
HSD Price: Rs. 247.43/liter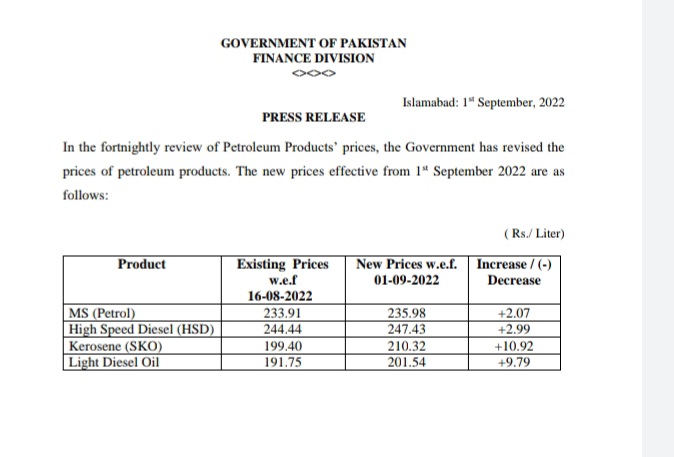 In the fortnightly review of Petroleum Products prices, the Government has considered the recommendation to make partial increase in the prices of petroleum products in line with change in the international oil prices and fluctuation in the exchange rate. It is pertinent to mention that Petroleum Levy has been kept at minimum in order to provide relief to the customers.