Global Markets At a Glance
Asian stocks started the week with minor gains owing to the strong U.S. economic data and positive comments out of Washington on the trade talks. Trading was progressively repressed as much of the region heads into Lunar New Year holidays.
Japanese stocks outperformed, partly buoyed by a weaker yen, which held losses from Friday after a better-than-expected U.S. jobs report.
Australian stocks likewise progressed, while Hong Kong shares were minimal changed.

Over the weekend, U.S. President Donald Trump told CBS trade talks with Beijing are "doing very well" and sounded confident an agreement with North Korea was on the horizon.
On Friday, U.S. stocks witnessed a minor gain as the occupations perusing and assembling PMI information dominated from Amazon.
The dollar bumped higher as U.S. Treasury yields held additions made in the wake of the work information. Oil prices also gained & stayed above $55 a barrel in New York, having reaching its highest since November.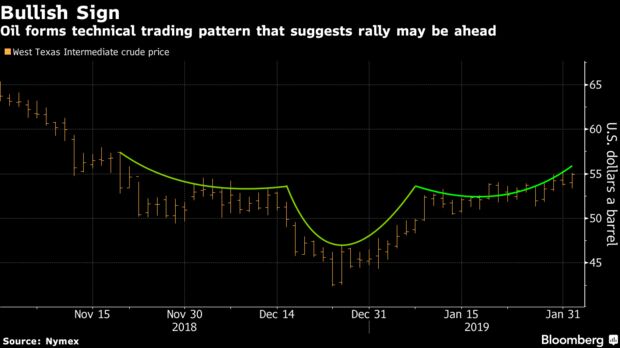 Key events in the coming days:
Markets across Asia, including China, Hong Kong, Singapore, Taiwan, South Korea, Malaysia and Vietnam, will close for part or all of the week to mark the start of the Year of the Pig.
China, Korea, Taiwan markets are closed Monday.
U.S. President Donald Trump delivers a delayed State of the Union address Tuesday
On Wednesday, Federal Reserve Chairman Jerome Powell hosts a town hall meeting with educators, his first public comments following the January FOMC meeting and rate decision.
On Tuesday, the Reserve Bank of Australia sets monetary policy.
On Thursday, the Bank of England sets interest rates and updates its economic forecasts. No change in policy is expected.
Also Thursday, the Reserve Bank of India unveils a rate decision.
Earnings season continues, including reports from Alphabet (Google), Twitter, Hasbro, Ryanair, Disney, Philip Morris, SoftBank, BNP Paribas, ING, MetLife, Societe Generale